EYP001 in NASH
NASH (Non-Alcoholic SteatoHepatitis) is the most common liver disorder in Western countries and results in liver fat accumulation leading to inflammation and hepatocyte injury. It is estimated that more than 4% of the population has an advanced NASH. Its main consequences are similar to the ones of chronic hepatitis B which are liver fibrosis, cirrhosis and hepato-cellular carcinoma. Currently no treatment exists for this disease which represents an increasing challenge worldwide.
EYP001 which is an orally bioavailable synthetic non-steroidal, non-bile acid FXR agonist small molecule is also developed in NASH. Most Key Opinion Leaders agree that FXR agonists could become the backbone of any future NASH therapies. It has demonstrated its efficacy in a Stelic mouse model (STAMTM) with significant positive impact on most of the NASH key parameters (Fibrosis, Steatosis, Inflammation, Ballooning, triglycerides and NAS). It differentiates from other FXR agonists with a potentially better C4/FGF19 balance.
Key Opinion Leaders
Eric Lawitz, MD
Eric Lawitz is the Medical Director and VP of Research and Development at the Texas Liver Institute and a Professor of Medicine at the University of Texas Health San Antonio in San Antonio, Texas, USA. He began his career by achieving a BS from the University of Illinois and an MD from Rush Medical College, both in Chicago, before receiving postgraduate training in Gastroenterology and Hepatology at Brooke Army Medical Center in San Antonio, Texas, where he subsequently became Chief of Clinical Services. Dr Lawitz has been awarded numerous awards including the William Beaumont Clinical Research award, he is board certified in the area of Gastroenterology/Hepatology and is widely recognized for his research and teaching on liver disease, having presented his research findings at both national and international medical congresses. Dr Lawitz is a Fellow of AASLD, AGA, and Academy of Physicians in Clinical Research and is a certified Principal Investigator. He serves as a review for New England Journal of Medicine, The Lancet, Gastroenterology, American Journal of Gastroenterology, Clinical Gastroenterology and Hepatology, Hepatology, Journal of Hepatology and Therapeutic Advances in Gastroenterology. He has authored over 400 peer-reviewed publications in medical journals including New England Journal of Medicine, The Lancet, Gastroenterology, Hepatology, and Journal of Hepatology.
Arun Sanyal, MD
Dr. Arun Sanyal is a professor of Medicine at Virginia Commonwealth University School of Medicine in Richmond, Virginia. In 1990, he has obtained his gastroenterology and hepatology fellowship training on VCU's MCV Campus. Arun Sanyal is a past President of the AASLD (American Association for the Study of Liver Diseases), and has chaired the NIDDK NASH clinical research network. He has been continuously funded by the National Institutes of Health for over 25 years. His research spans two major areas including cirrhosis and its complications, and alcoholic – and nonalcoholic steatohepatitis (NASH). Recently, Arun Sanyal has helped establish and chair the Liver Forum, a platform which brings U.S. Food & Drug Administration, the European Medicines Agency and other stakeholder together to accelerate therapeutic development in NASH and hepatic fibrosis. Dr. Sanyal has published studies about NASH and has also led large trials for the treatment of the disease. Today, he is considered as one of the most recognized specialists in NASH diagnostic and treatment thanks to his contributions to the understanding of the science and clinical implications of non-alcoholic liver disease.
Vlad Ratziu, MD, PhD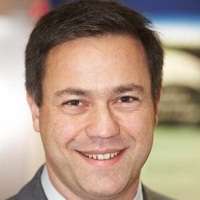 Vlad Ratziu, MD, PhD is Professor of hepatology at the Université Pierre et Marie Curie and the Hôpital Pitié-Salpêtrière Medical School in Paris, France. After completing his medical training at the Université Paris Descartes, he completed a 2-year postdoctoral fellowship at the Liver Center at the University of California in San Francisco, USA, and went on to earn a doctoral degree from Université Paris Diderot for his work on the pathophysiology of viral and metabolic liver fibrosis.
Dr. Ratziu's main research interests are in the field of nonalcoholic fatty liver disease (NAFLD); the mechanisms, risk factors, and progression of liver fibrosis in viral and metabolic diseases; and the treatment of viral hepatitis and hepatocellular carcinoma. He has participated in phase I, II, and III studies of nonalcoholic steatohepatitis and has published more than 240 papers in top-tier specialty journals.
He coordinated the FLIP (Fatty Liver Inhibition of Progression) consortium, a program funded by the European 7th Framework Programme (FP7) to study the mechanisms of progression of liver disease in NAFLD in the largest European cohort of patients with NAFLD and to identify potential preventive and therapeutic strategies. He is part of the Steering Committee of the Horizon 2020 NASH EPoS and the IMI2 LITMUS Consortia. He is an associate editor for the Journal of Hepatology, Clinical Liver Diseases and Clinics and Research in Hepatology and Gastroenterology and was also as a member of the editorial board of Hepatology. He currently serves as a Member of the International Advisory Board de The Lancet Gastroenterology & Hepatology
He is part of the organizing Committee of the NASH-TAG meetings (NASH – Therapeutic Agents) www.nash-tag.org
Sven Francque, MD, PhD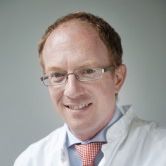 Prof. Dr. Sven Francque obtained his MD at the University of Antwerp, Belgium, in 1994 and was subsequently trained in internal medicine and in gastroenterology and hepatology at the Antwerp University Hospital, Belgium and at the Department of Hepatology of the Beaujon hospital, Clichy, France. He has a long-standing interest and expertise in non-alcoholic fatty liver disease and conducted basic research focusing on the vascular changes in steatosis and their contribution to disease progression and leading to his PhD in 2011. His research unit continues to study pathophysiological mechanisms of NASH. He is also conducting clinical research and his unit is partner in several research consortia supported by the European Commission. He participates in several clinical trials in the field and was as scientific committee member involved in the design of several phase 2 and one of the current Phase 3 trials in NAFLD. He is senior clinical researcher for the Research Fund of the Flemish government. He is currently chairman of the Department of Gastroenterology and Hepatology of the University Hospital Antwerp and professor of medicine at the Faculty of Medicine and Health Sciences of the University of Antwerp.